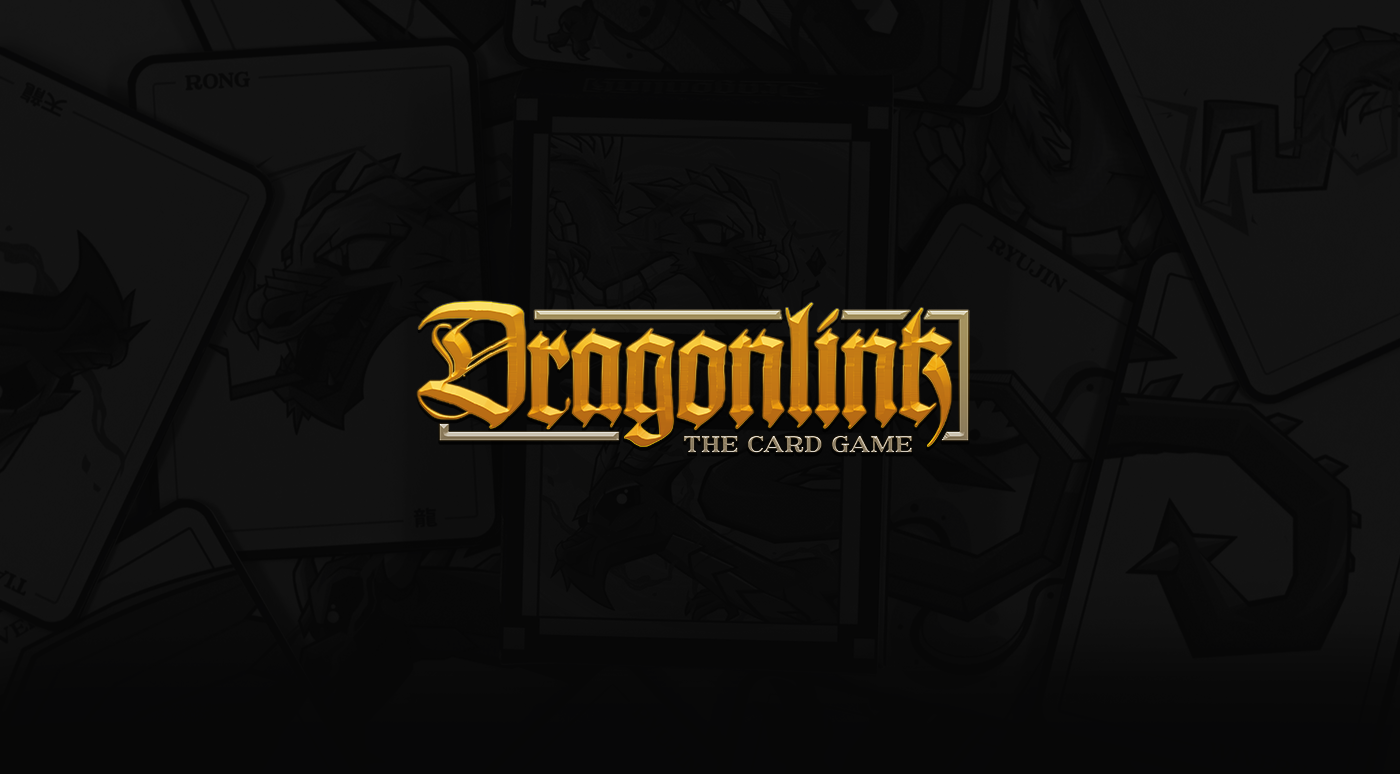 FINAL MAJOR PROJECT
- University of Portsmouth
My final major project, aimed to teach children (7+) about dragon mythology. The project explores primary dragons within both the East and West, showcasing the different symbols, culture and tradition that represent variations of dragons among countries. Inside the box is a card game, instructions and a handbook. 
The card game initiates engagement and acts as a positive stimulus towards each dragon, followed by a breakdown of each dragon represented within the card game through a pocket sized handbook. The professional look was achieved by using spray varnish over handcrafted triplex playing cards, with an accompanied Fenner Redeem perfect bound handbook.
In order to fulfill a large project like this, research needs to be thorough and accurate to produce a well developed outcome. I began looking at various countries and cultures that had adopted the dragon within their mythologies, some prominent countries were England, Japan, China & Greece. I decided to focus on one country at a time to dig deeper into the symbolism and meanings the dragon portrayed. The main focus derived from anthropologist's David Jones book 'An Instinct for Dragons' which explored the theory of humans having an embedded fear of predators, through evolution and the existence of large animals created the dragon within folklore and mythology.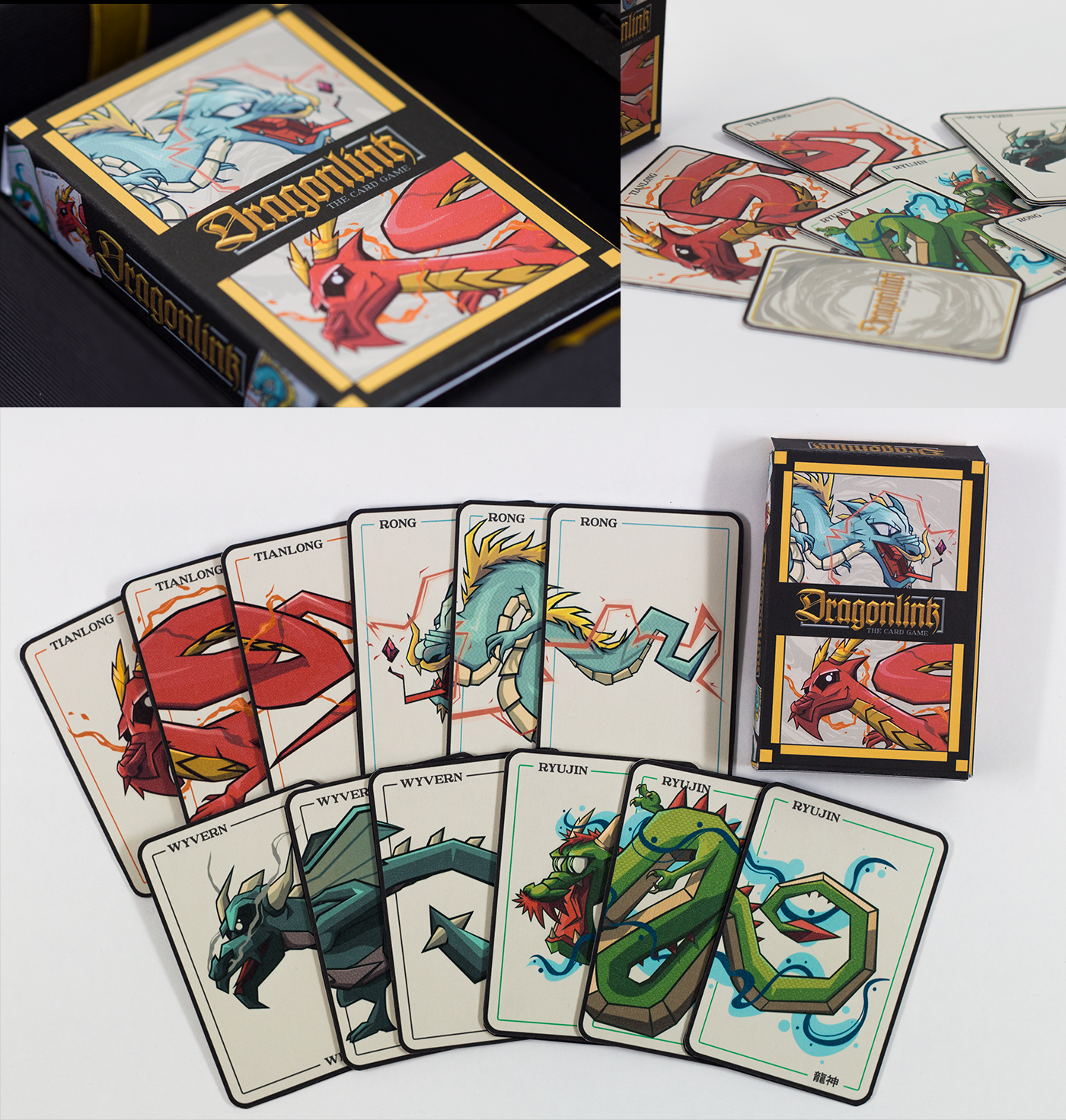 Each card is layered into 3 sections (triplex), the front, middle card stock and the back. The dragon shape is coated with a spray varnish in order to create a premium look throughout the set. 
Cards are dealt to each player, with the remaining cards shuffled face down between the players, holding the cards so other players cannot see them. Players ask their opponents "Do you have a ___?" the card requested should be one of the 3 (a set) the player has in their hand. If the opponent has the card, they must give it to the player who earns a point for making a set, if they do not have the card they say "Link!". The player must then pick a single card from the shuffled pile of cards, if a set is created they place it down and earn a point. Run out of cards? Pick five from the messed up pile, the player with the most points wins.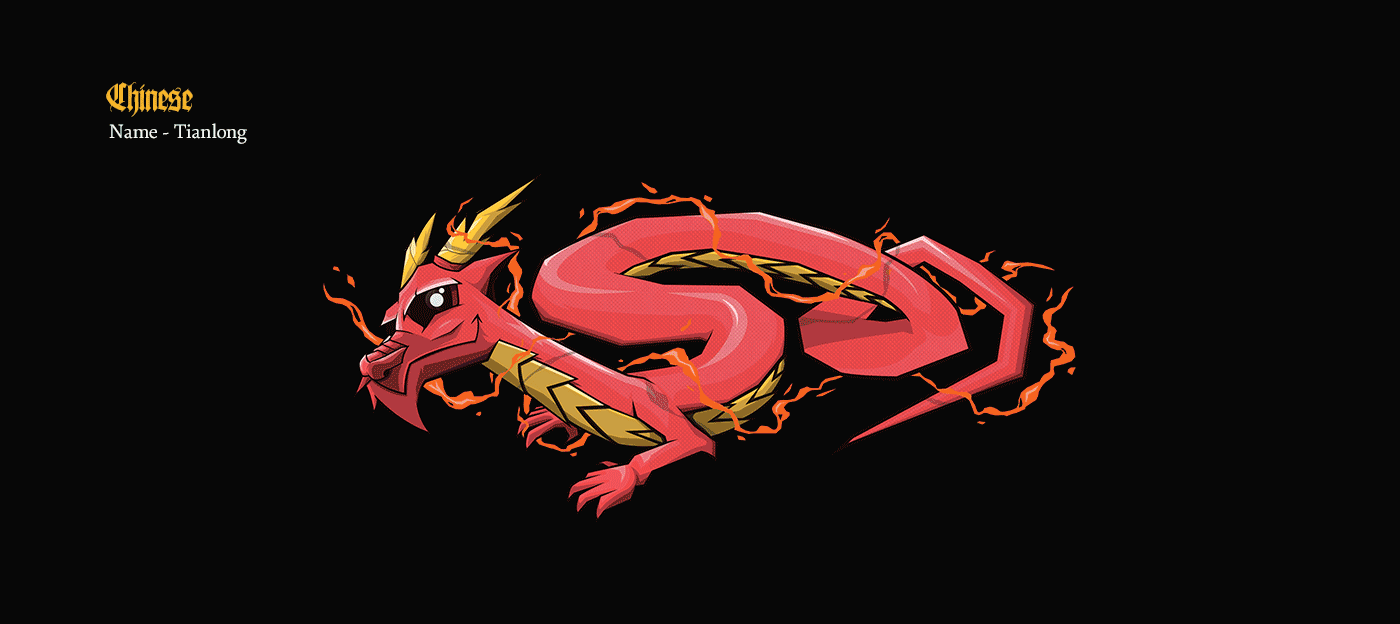 The handbook is designed to be both informative and entertaining which still connects to the desired target audience. Showcasing different dragons and their cultures, where they are from and what they symbolise. The book also pinpoints what makes the dragons different and gives the audience a chance to 'draw your own', encouraging creativity.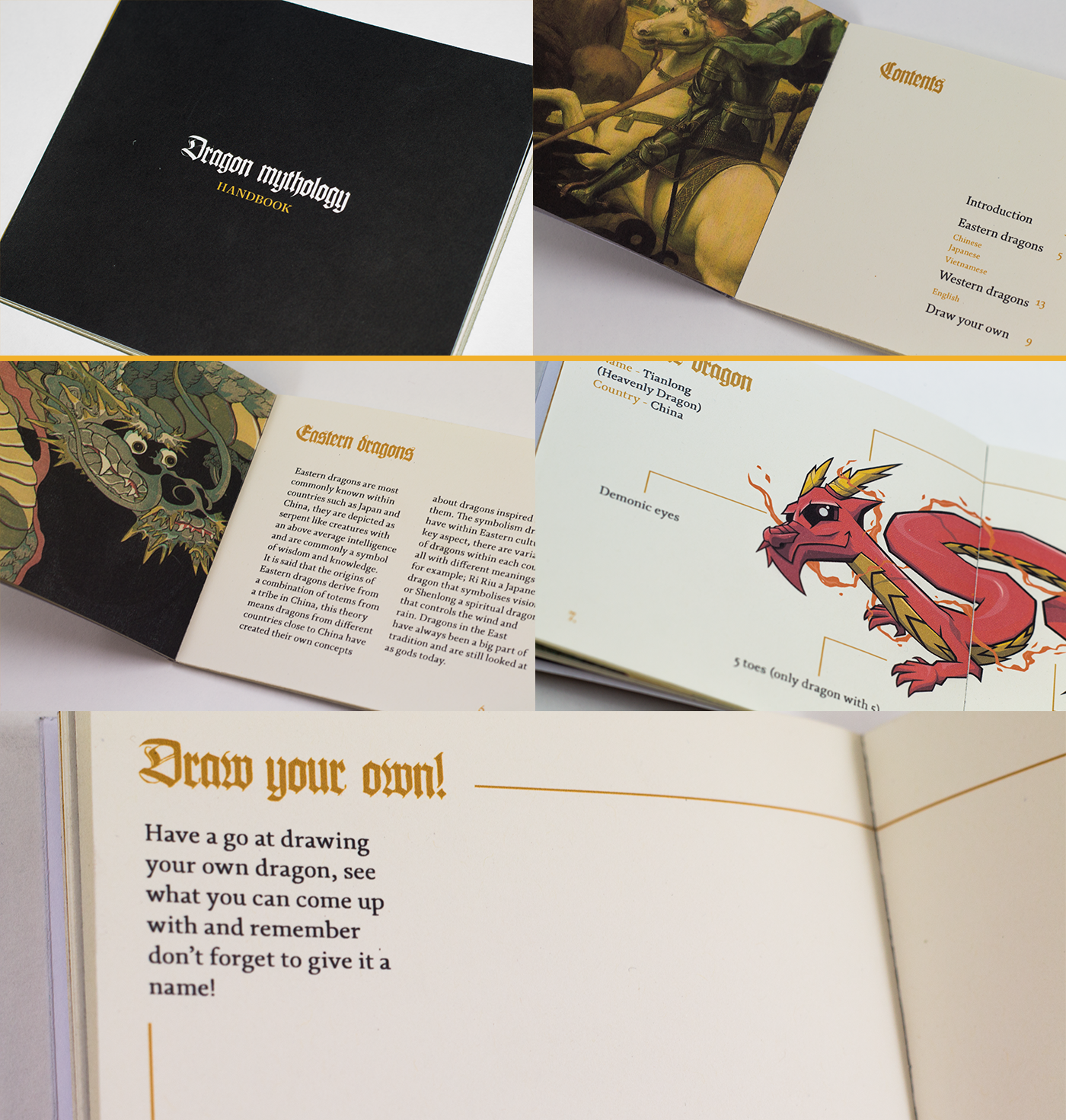 The card game and handbook fit securely into a 4 x 4 matte black box, equipped with gold ribbon to safely remove the handbook from beneath the card game. On top of the box a logotype cutout layered with gold foil to create a professional look.